More Wealth, More Impact
Team
Home/ Team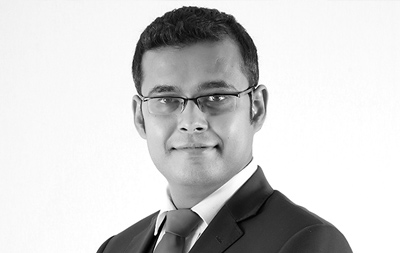 ANIMESH SAXENA
Chief Investment Officer
Animesh Saxena is a seasoned investment professional and has led many large-ticket acquisitions in his 12-year career. He manages the investment activities of the GROWMORE and oversees deal origination, transaction management, fund activities and directly manages key investments for the Group. His expertise lies in portfolio management, investment assessment, due diligence, structuring and transaction execution for capital markets, M&As and private equity transitions across Europe, the Middle East and Asia. He currently serves as the Executive Director of Growmore Asset Management Limited and is also a board member of Growelite Solar City Pvt. Ltd. He has previously held senior positions in financial services and investment companies in the GCC, India and UK. He is also a director on the board of several other investment and education businesses in the region. An Alternative Investment Analyst chartered by the CAIA Association and a Financial Risk Manager chartered by the Global Association of Risk Professionals, Animesh has an MBA from the Indian Institute of Management, Lucknow, and a Bachelor of Technology from the Indian Institute of Technology, Kharagpur.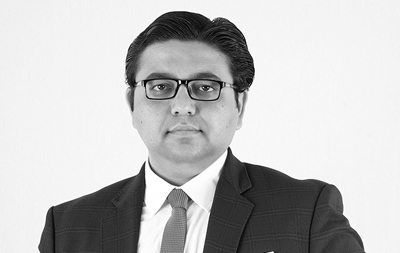 DIPEN JIVRAJANI
Group Head Finance
Dipen Jivrajani is a Qualified Chartered Accountant (Institute of Chartered Accountants of India) with over 15 years of financial experience across multinational firms in diverse industries including hospitality, manufacturing and recycling, engineering, oil and gas, marine, food and beverage, financial services and automotive. He has a Bachelor of Commerce in Advanced Accounting, Finance & Management from Saurashtra University.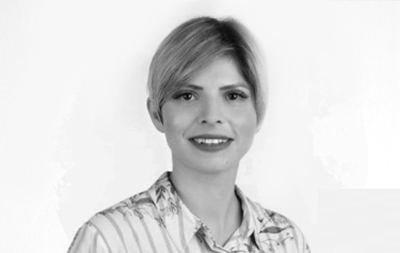 ANNITA YIALLOURI
Manager – Legal & Compliance
Annita is a Legal and Compliance Professional with 16 years 'of experience in Europe and Middle East. She graduated from the Law School of Aristotle University of Thessaloniki Greece, she has a Masters in International Relations and a Master Thesis in "Money Laundering and Terrorist Financing" from the University of Nicosia, Cyprus. She is also a Barrister of the Supreme Court of Cyprus, and she has been acting as a Litigator for 11 years.

In addition, she holds the Advance English Certificate (Financial Services Regulatory Framework) of the Chartered Institute for Securities & Investment (CISI). Annita has been approved from the Cyprus Securities and Exchange Commission (CySEC) since she has been acting as a Head of Compliance for Cyprus Investment Firms (CIFs), Forex and Investment Banking, and she has been also the contact point with the Regulatory and other authorities.

She participated in meetings with Regulatory Authorities in Lithuania, with the Central Bank of Lithuania and Germany with Bafin and Cyprus with CySEC as a Head of Compliance. Annita has been traveling also in Branches of the Companies that she was working with (Ukraine, Lithuania, Germany and Israel) to provide relevant trainings to employees and to participate in meetings. She has extensive experience in Regulatory Compliance and Anti-Money Laundering, and she has been responsible for ensuring the compliance of the Investment Firms with the relevant Laws, Rules and Regulations.
UK and Europe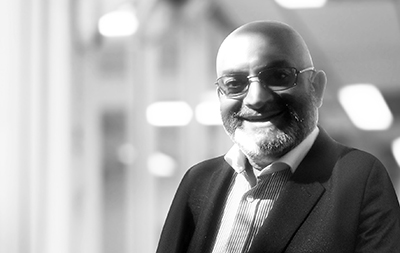 RAJINDER LAKHA
Chief Executive Officer
Raj spent some twenty years advising several companies and SMEs and governments across the globe. A specialist in risk and compliance, he has conducted a number of training programs worldwide. He has written many articles for Tolley, Elsevier, European Commission etc. His government policy work was delivered at a global level and involved assisting on compliance issues. Raj also advised financial institutions such as Standard Chartered, BNP Paribas, Bloomberg, Moody's and private equity firms. In 2015, he assisted the UK Government develop its strategy on 'taking UK healthcare global'. Raj's past deal flow experience includes UK real estate, UK hotels, healthcare and education sectors. His main focus is on Treasury Finance, Public Sector Finance and Emerging Markets, particularly the use of digital currency by governments of emerging markets.

Raj has a degree in Economics & Government, MBA (International Business) and various professional qualifications in risk management/compliance.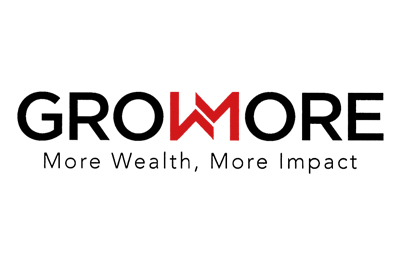 AFTHARB MOWLANA
Wealth Manager
Aftharb is responsible for setting up fund structures and constructing multi-asset class portfolios to facilitate investment activities in various geographies and sectors with focus on Emerging and Frontier Markets. He has previously worked at Moody's Investor Services, OakNorth Bank, Bearing Point Consultants and at London Clinic of Medicine and Surgery (LCMS). He was the 'Chair' of the Student Staff Committee and a member of the Deans Advisory Council at Imperial College London. He has an MSc & DIC in Innovation, Entrepreneurship and Management and a first class honors degree in International Economics and Finance.
Would you like more information or do you have a question?
---
Risk Warning:
Please note all investments carry a degree of risk. Investments can go down as well as up; therefore, you may lose some or all of your initial capital invested. Before you decide to participate in any financial investment you should carefully consider your level of knowledge and experience with regards to products, in order to ensure that you understand the nature, the complexity and the level of risks involved. You should also consider and know your investment objectives, investment time horizon, attitude to risk and capacity to bear losses. Trading derivative products such as FX carries a high level of risk to your capital and you can lose more than your initial invested capital. You should not invest money you cannot afford to lose. Derivative products use leverage. The effect of leverage can cause small price movements to magnify both gains and losses. Investing may not be suitable for everyone, please seek independent professional financial advice if you do not understand the risks involved with regards to the products you wish to invest and/or trade.
Disclaimer
Dear Customer, we are aware of an entity named "Growmore Holdings" that used and/or using our name and its FALSELY representing us and acts on our behalf. PLEASE NOTE that GROWMORE GROUP has no connection and/or agreement with this entity and in case you have been contacted by this entity you are kindly requested to notify us immediately at : raj@growmoregroup.co.uk.

We are also advising all our Customers and/or Associates to be very careful with anyone claiming that is representing us and always to ask for relevant information and/or confirmation from them. Our target is to provide our customers with the best possible service and assist them to growmore wealth and prosperity with the best and safer way.